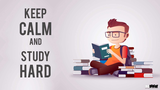 Class / Group Name


X-A of 2017
Description
Hey guys this is a page of Class X-A OF the batch of 2017-2018 studying in St. John's Universal School (Goregaon). Join to share papers of all sorts (Prelims Papers, Boosters Papers, Specimen Papers, Board Papers, etc.). Help contribute to the answers and hence help out your fellow friends. Let's learn !
ResPaper Users in this Class / Group
Do you belong to this page? JOIN NOW!
Q & A
Shared ResPapers
Click on "@Link" on a ResPaper and choose this group to share a ResPaper with your group.